41. "You know whatever else happens Bragnalo, that's a nice ass."
42. "I'm a big green marshmallow"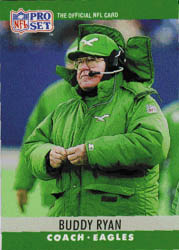 43. "Okay, ah Jay, any way we can get you to put on an undershirt? Something?"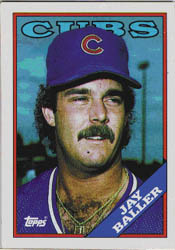 44. Roberto Alomar, pictured some short time before he caught the taste.
45. "Well, I like the hat, and I like the shirt, but mostly I like the hat."
46. Signs you are probably going to win the fight you are in: 1)You are shown with your right hand about to meet the face of your opponent; 2) you are shown with a right hand taped in the manner of most professional boxers; 3) your opponent is shown in mid-air.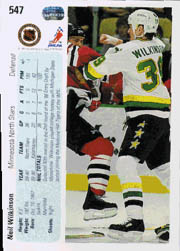 47. "I'm a bugle see? Joe Bugel, get it?"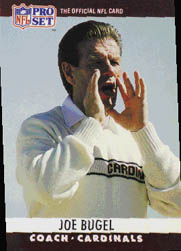 48. One of the best things about International Junior Hockey is the numerous chances it affords to see one young player spear another young player in the genital region. And the funny faces that ensue.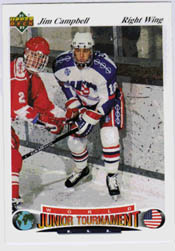 49. "No, see I like the hat, but, see, I want a shirt too..."
50. "Listen, ah, Brian, maybe it's time you retired from active playing, what with you not being able to get up and all..."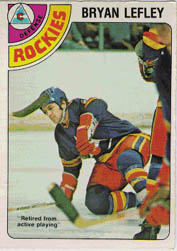 51. One of the best things about the National Hockey League is the amount of times you can see a man hit the genital region with a puck. And the funny face he makes just before impact.
52. Limited success as a Canuck defenseman dovetailed nicely into his next gig as dictator in Cambodia.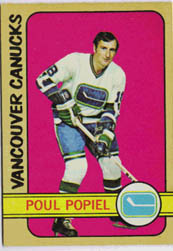 53. The Nature Boy.
54. Kelly Gruber look alike and creepy eyed little fuck.
55. "Man, do not kick it to me, do not kick it to me...man, this is embarrassing..."
56. The NHL's only player to have a name start II. Graduate of the Michel Goulet school of moustaches too.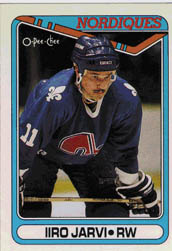 57. Still the best player on tour to have never won a major.
58. Hall of famer, amusement park owner, crusty old bastard: "Those lousy no good kids."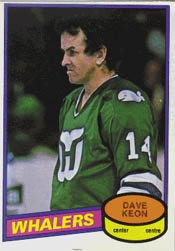 59. "Okay, Neil, what's the chances of you putting your pants back on for the next photo?"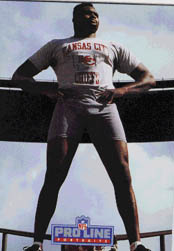 60. "How's about this, you don't say that again I don't have to get all Lance Parrish on your ass...dig?"